Creating a package with a toolwindow using the package wizard is easy because the wizard provides you an option to do it: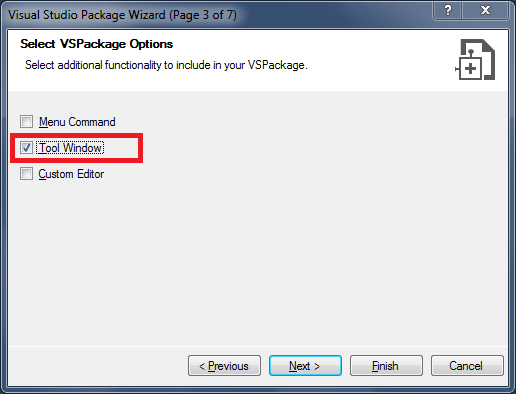 However, the steps to create a second toolwindow are not evident. And even if you figure out the steps, knowing what they do may be difficult. And if you come from the add-ins space (where toolwindow creation uses an easier approach), toolwindows of packages is difficult stuff. This question has appeared twice in the StackOverflow forum in the last days.
I have written the following article to explain the stuff generated by the wizard when you request the toolwindow option, how the pieces are connected, and why each piece is required:
HOWTO: Create a toolwindow with a ToolWindowPane class in a Visual Studio package
http://www.mztools.com/articles/2015/MZ2015004.aspx
In my next post/article I will explain a different approach to create toolwindows in a package, without a ToolWindowPane (hence the title of this article).